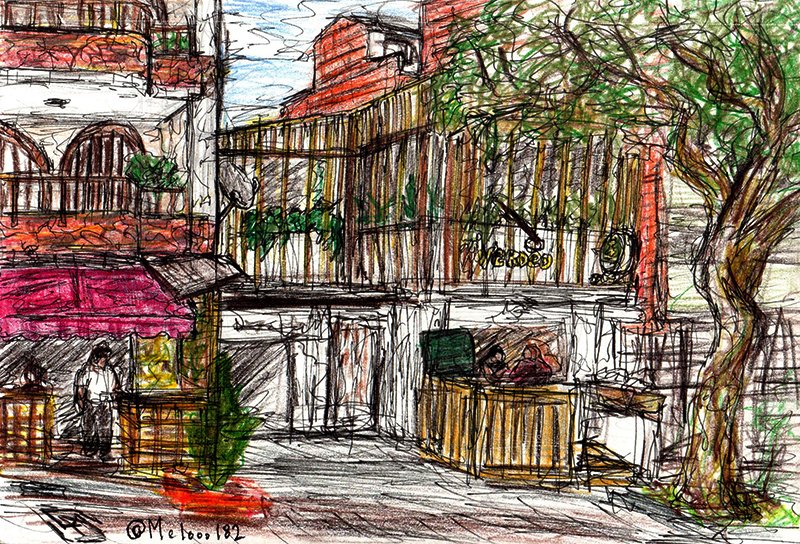 Hello!!! ?
Here I present you my very 1st drawing or "sketch" with the Urban Sketchers of Medellín, it was done in a part of city called Manila which is a small hill and has many hostels, restaurants and cafés, so there is a high number tourists there…I didn't pick any specific place to draw…I just sat somewhere randomly and started to sketch whatever I had in front of me, I later learned that white house is a restaurant called Verdeo, their food looks really yummy haha.
Here is photo of the Urban Sketchers group that day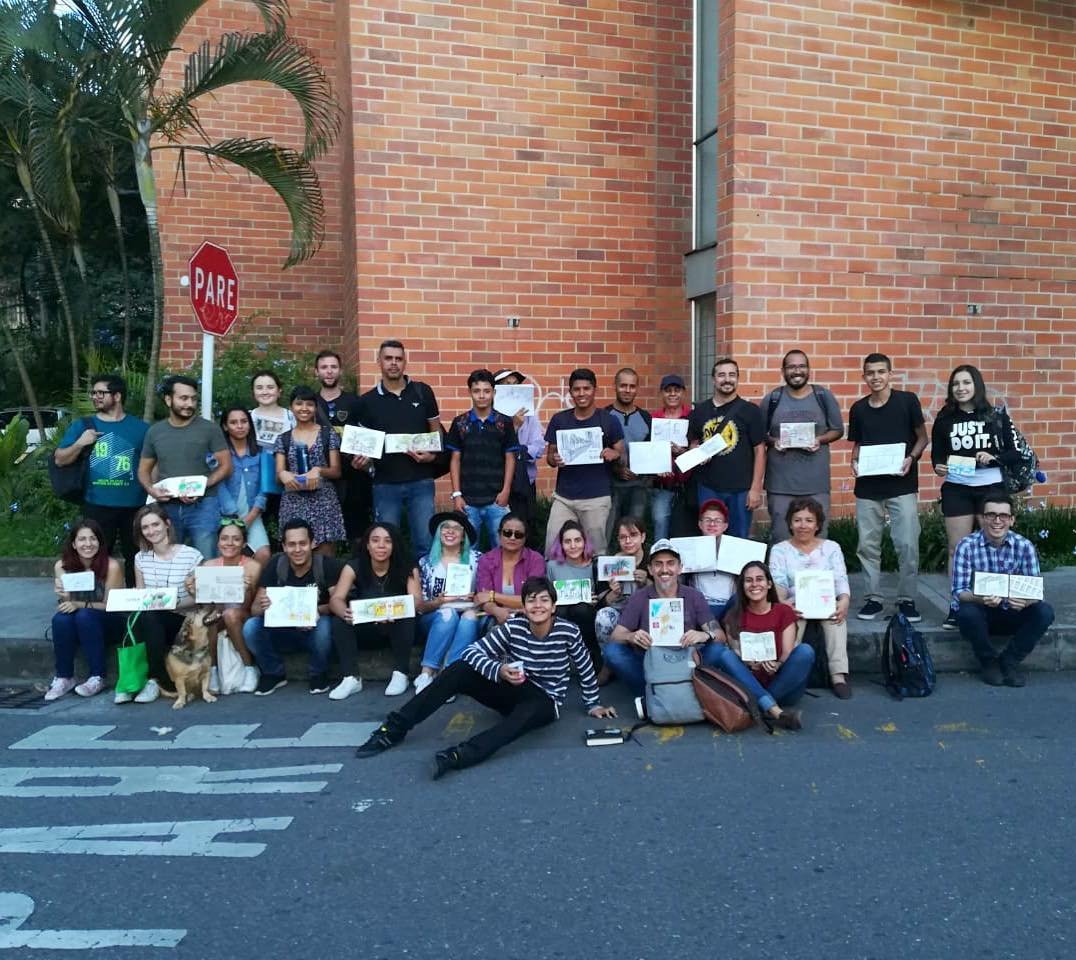 And the collection of all our drawings from the session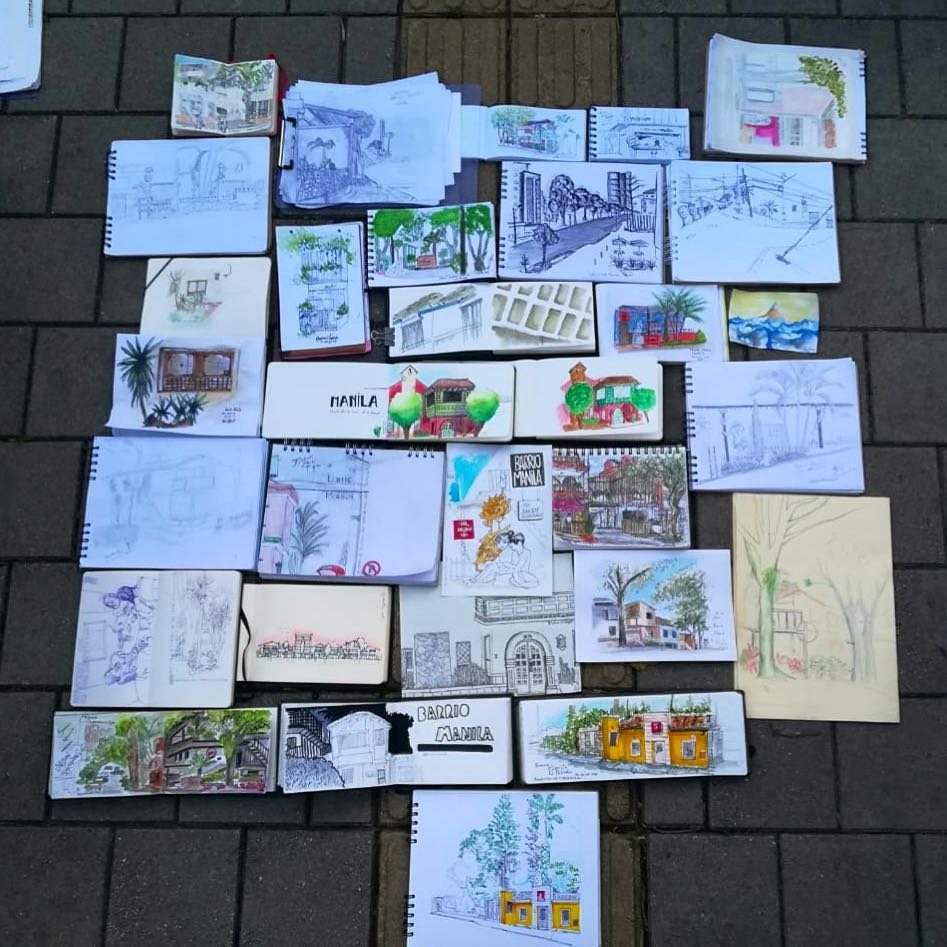 It was really fun and I'm looking forward to meet them again tomorrow saturday at a new place and see what cool drawings we do ?…
Here you can see an image from Google Street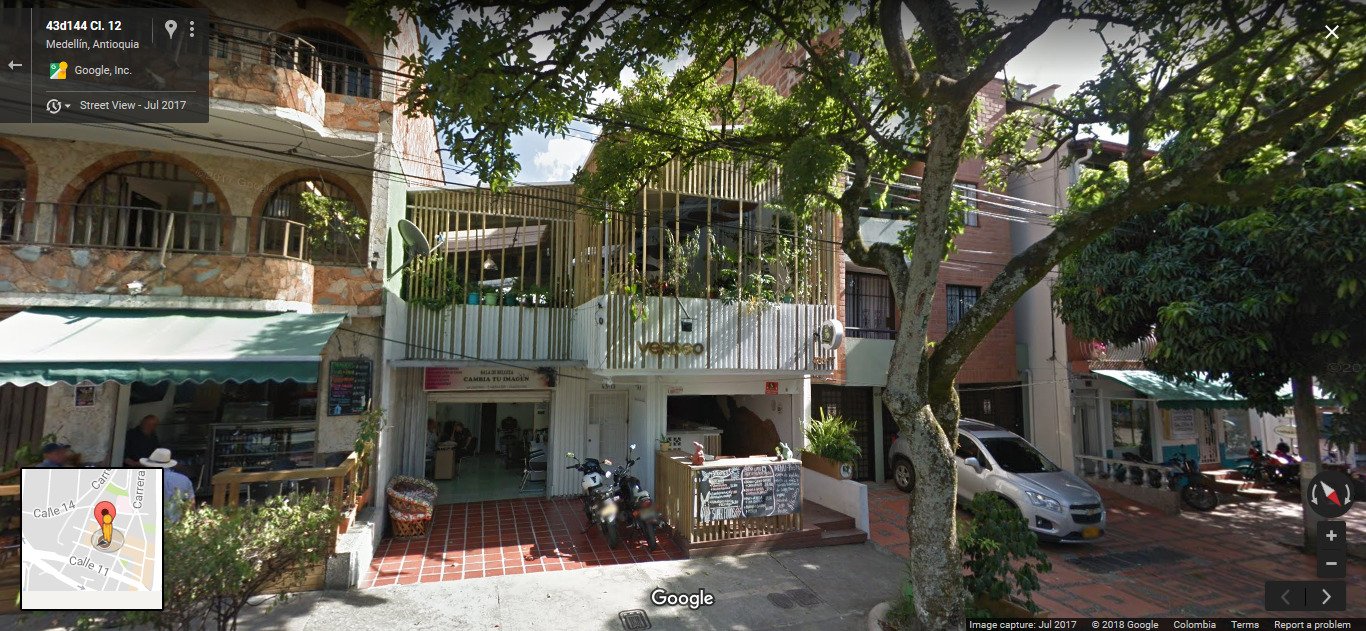 click for actual google street view
And compare it with my drawing hehe
What do you think?
Let me know in the comments bellow ?
Have great weekend people ??



Follow @steemartists and check out our Discord Channel.