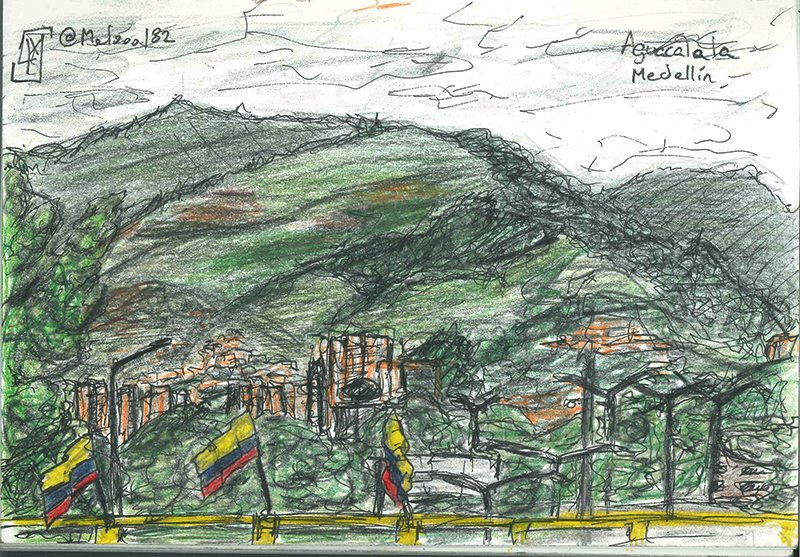 Hello Again!!! ?
This is my third go with the Urban Sketchers of Medellín, this time we went to draw at a roundabout near the metro station Aguacatala, in Colombian Spanish "Glorieta" is the name used for roundabouts, something I learned that day, cause in Venezuela we call them "Redoma"…Google maps uses a more neutral term "Rotonda"hehe.
That particular view I drew reminded me a lot my Caracas ?? hehe, in fact the following monday some of the group met again for hiking that hill near where I live called "Cerro las tres cruces" for another extra official drawing session and enjoy the non working Monday…and from there on top of the hill there is another view which looks very much like Caracas too.
Here is the photo of the Urban Sketchers group from last Saturday ?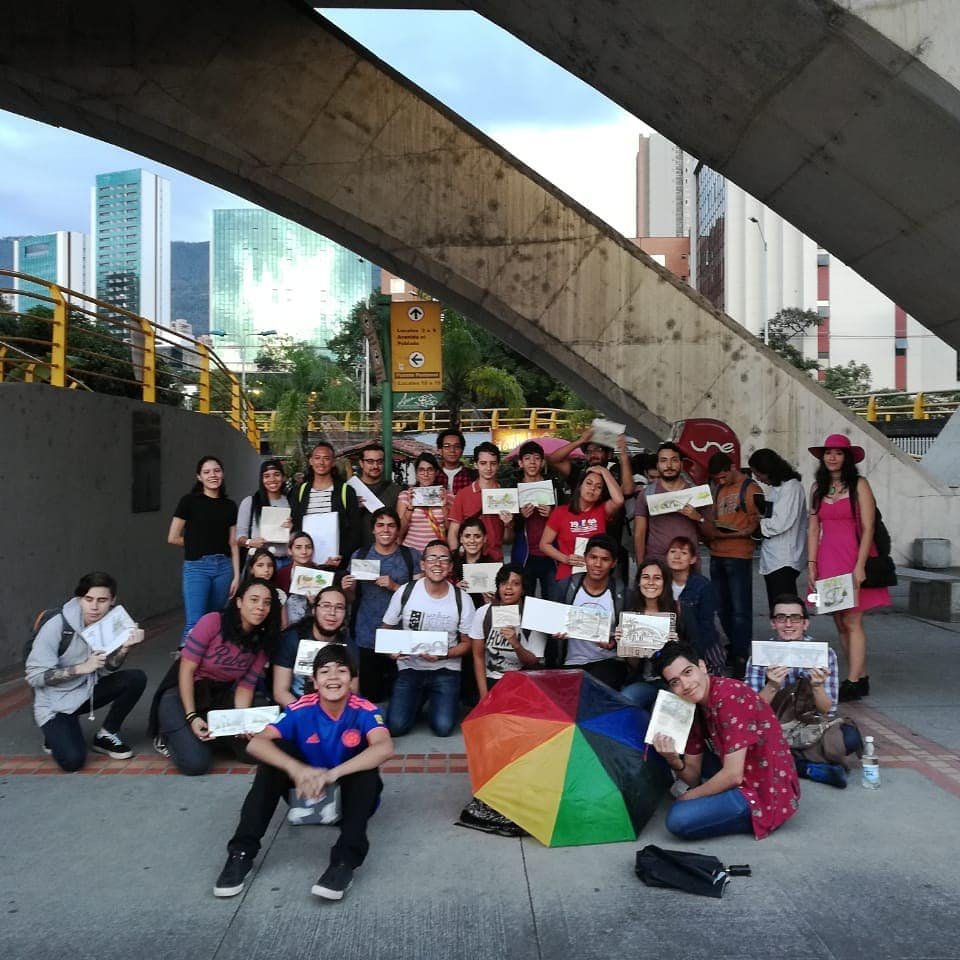 This time there were a bunch more of us ?
And the few of us who went hiking on Monday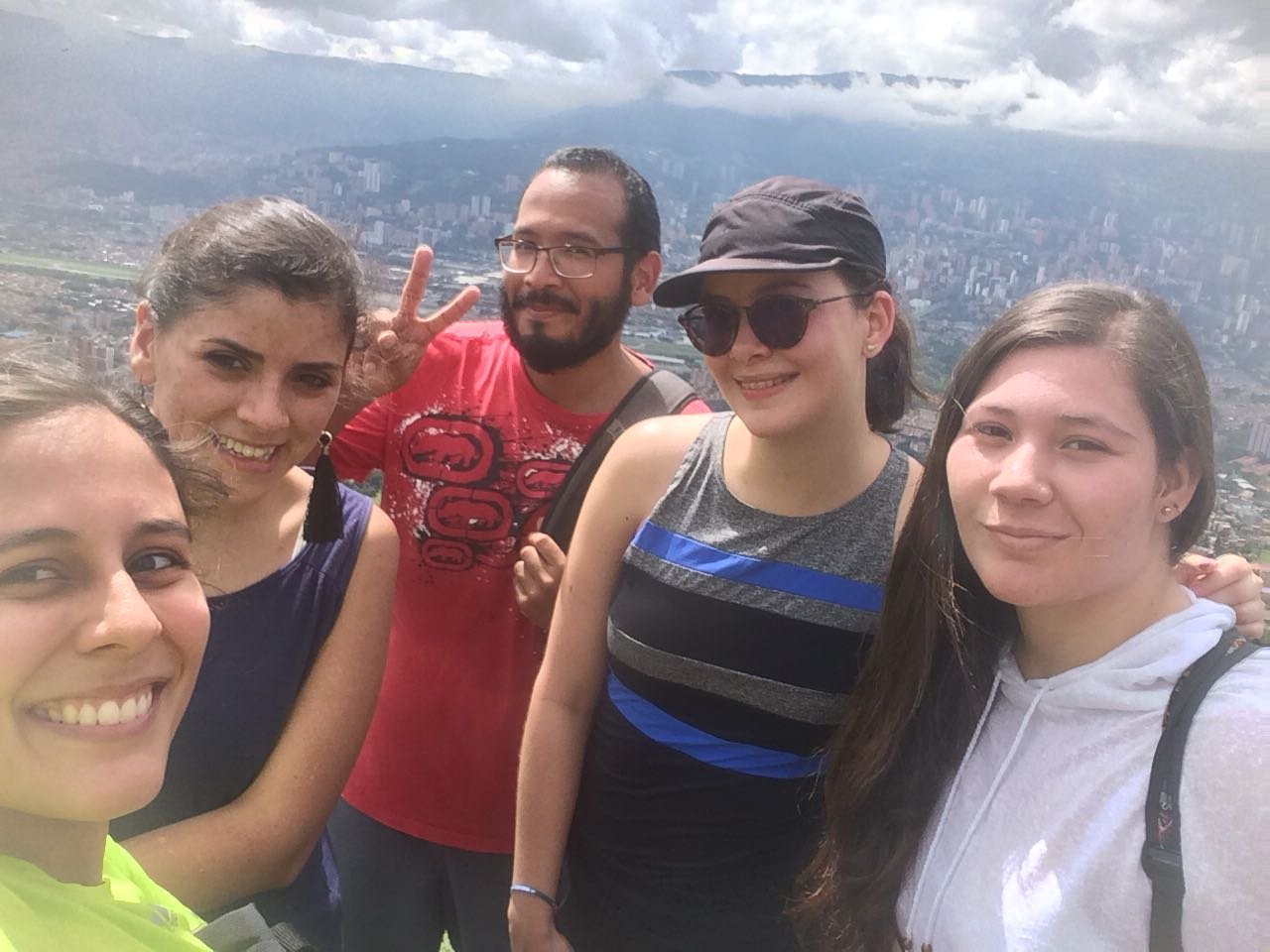 Those who know Caracas will see the resemblance of the landscape behind us…
The usual photo of all our drawings from Saturday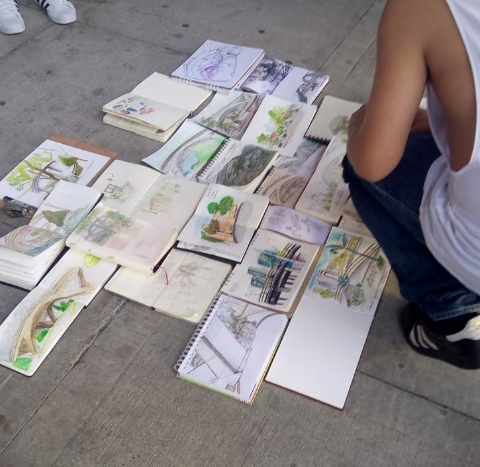 I know, not the best one, since we were bellow a bridge and it was already near 18:00 the light conditions weren't the best…
And the one from Monday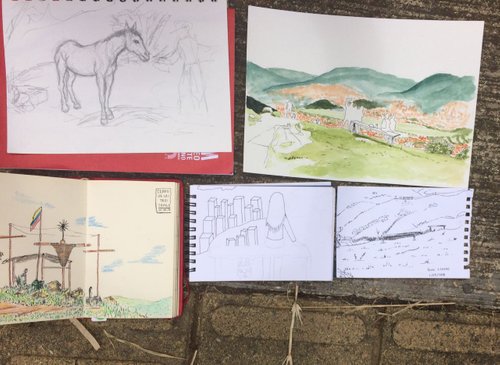 I drew the horse ?
---
Here a google street view of what I drew on Saturday, more or less hehe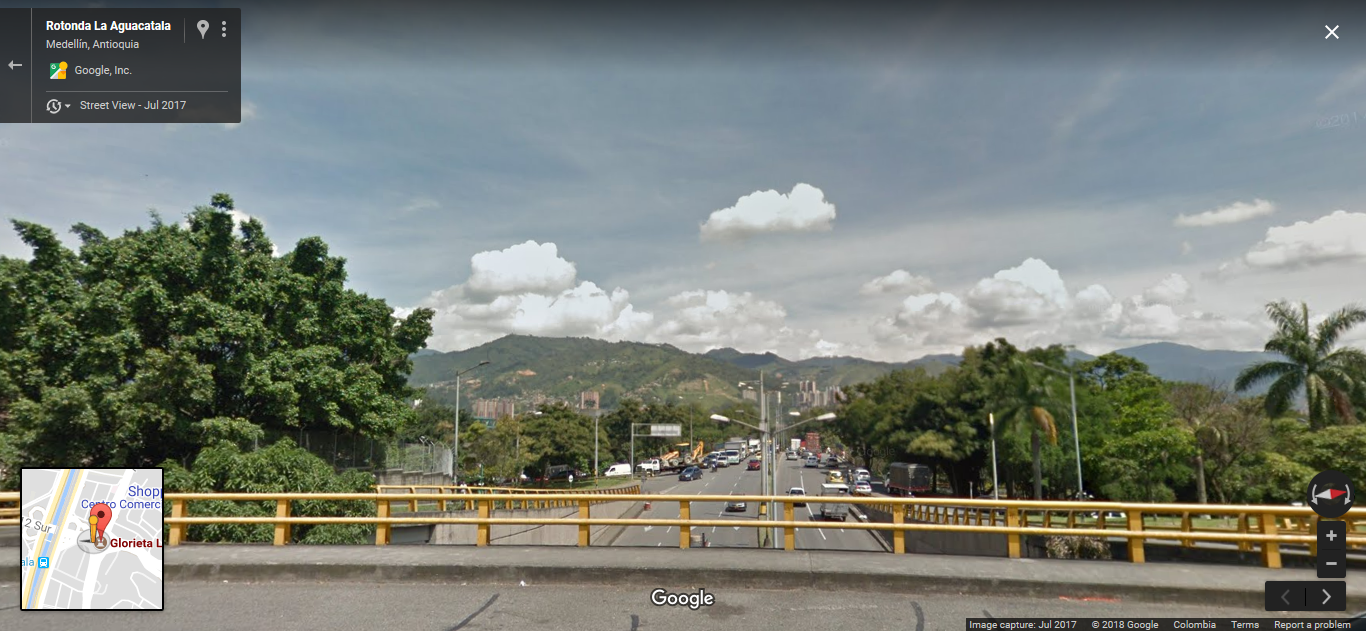 click for actual google street view
And the Drawing again…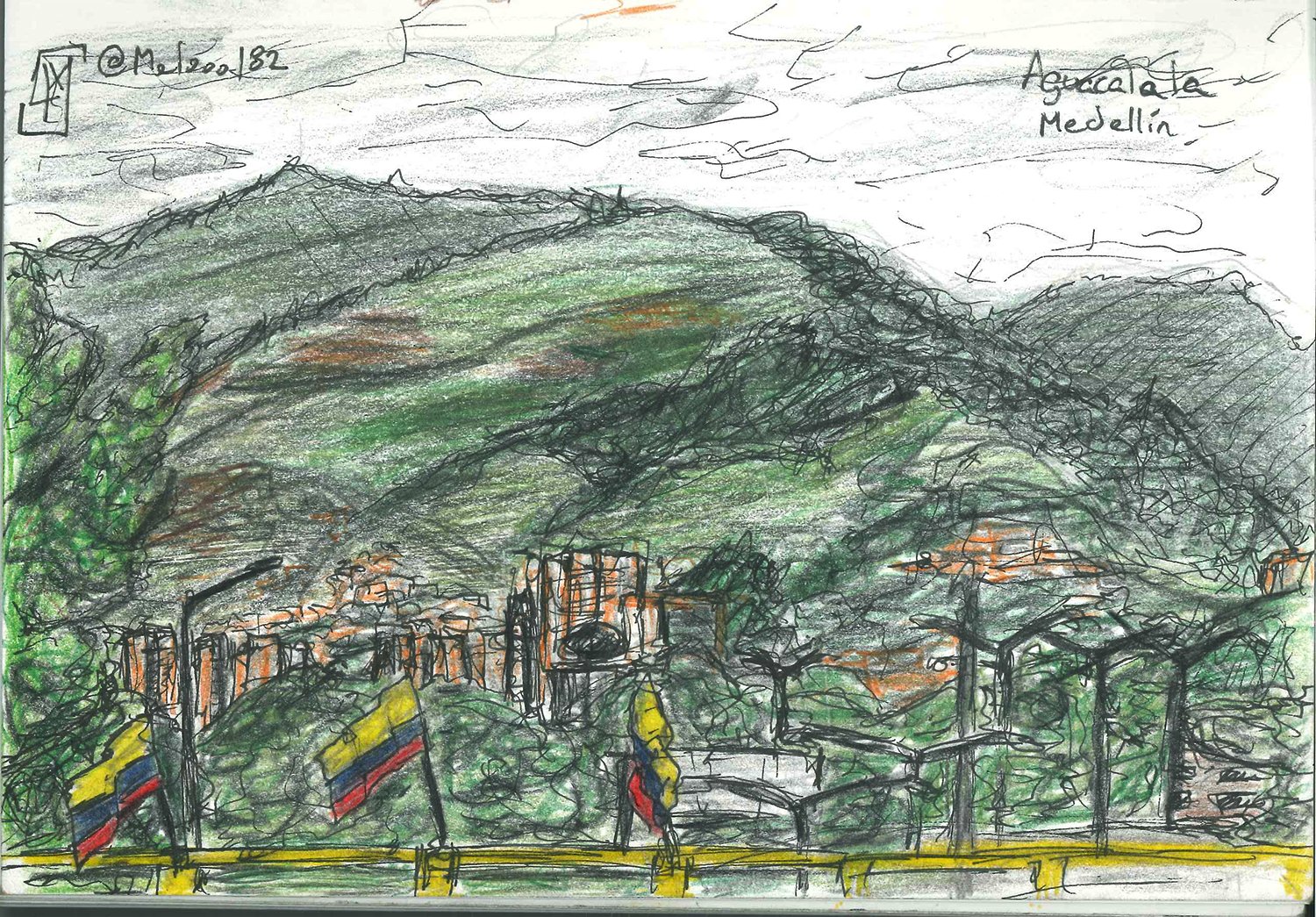 Click Image to see full sizeWell I hope you liked my post about Urban Sketchers ?
Let me know what you think in the comments bellow ?
Have a great day people ???

use my referral link and gain a bonus


Follow @steemartists and check out our Discord Channel.