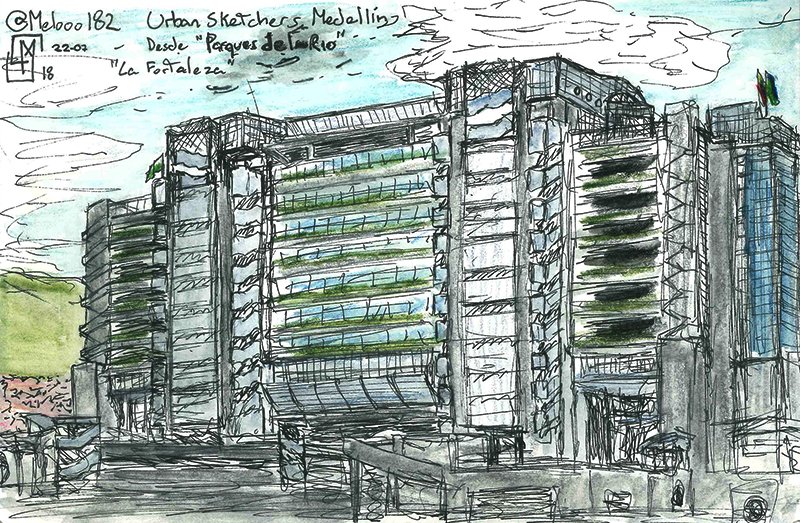 Hello there friends!!! ?
This is my sixth post about the Urban Sketchers of Medellín, this time we went to draw at Medellin River Parks, I arrived late, we were supposed to meet at 14:30, but I got there almost at 16:00 because I had just arrived that same morning from my trip at Jardín (still have pending the post from that one hehe) and was really tired so took a nap that afternoon waking up at around 15:00 and it took me almost an hour to get to the Parks…, anyway once I got there and found the group, I chatted a bit with some fellow sketchers and then went to find my spot for drawing.
I decided to draw for this session a very particular building which has a great view from the park, EPM Building, which looks very much like a modern fortress and for a reason, it stores inside a lot of important data from the city.
Something I haven't mentioned is that this session was a very special one, because it not only was the usual meet up of sketchers to draw some part of the city but it also was for doing a collaboration with another artistic group called Conquistarte. The collab was about painting over some umbrellas what we do best, cityscapes and buildings, so the most skilled painters of our group joined the Conquistarte ones and started painting the umbrellas, see pics bellows ?.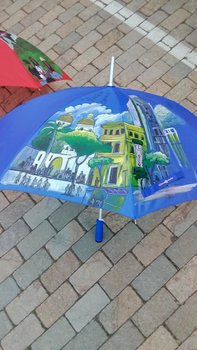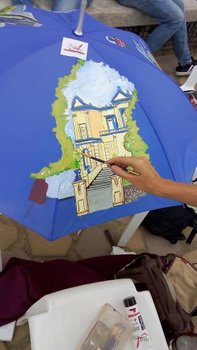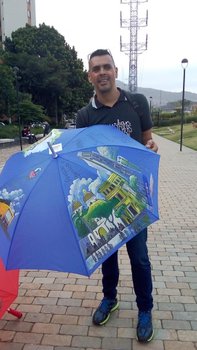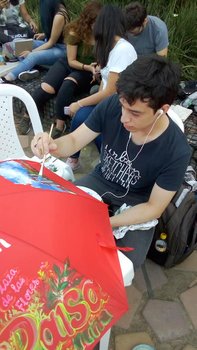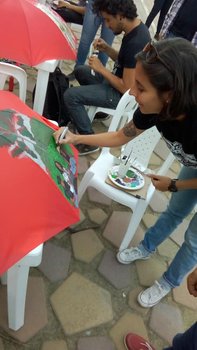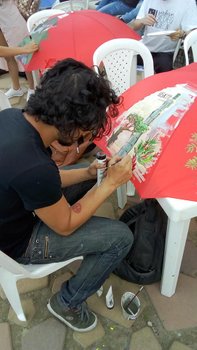 Urban Sketchers Painting the umbrellas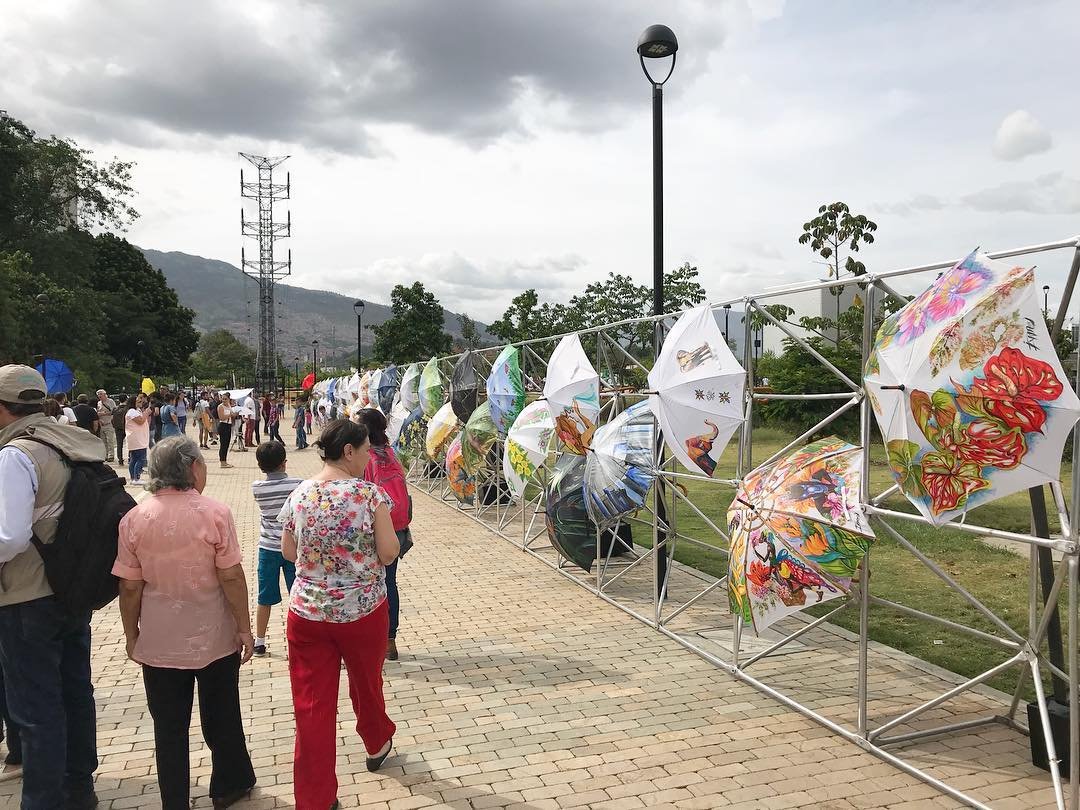 Here is what Conquistarte artists did
Here is the photo of the Urban Sketchers group from that day ?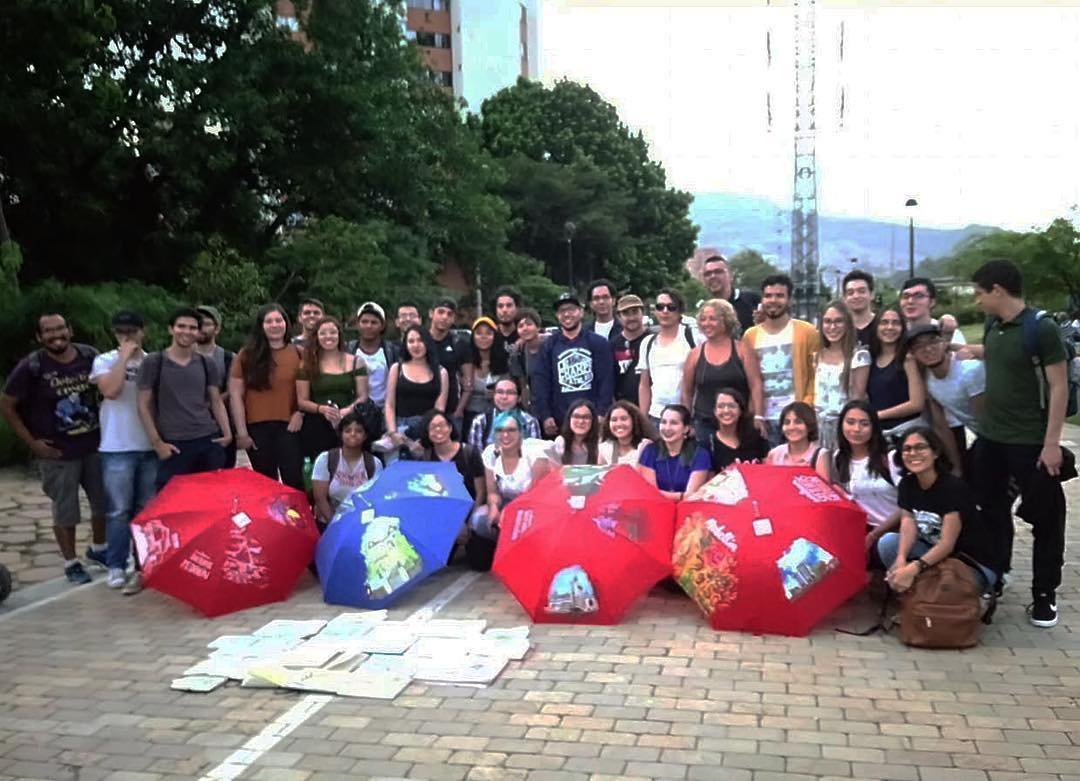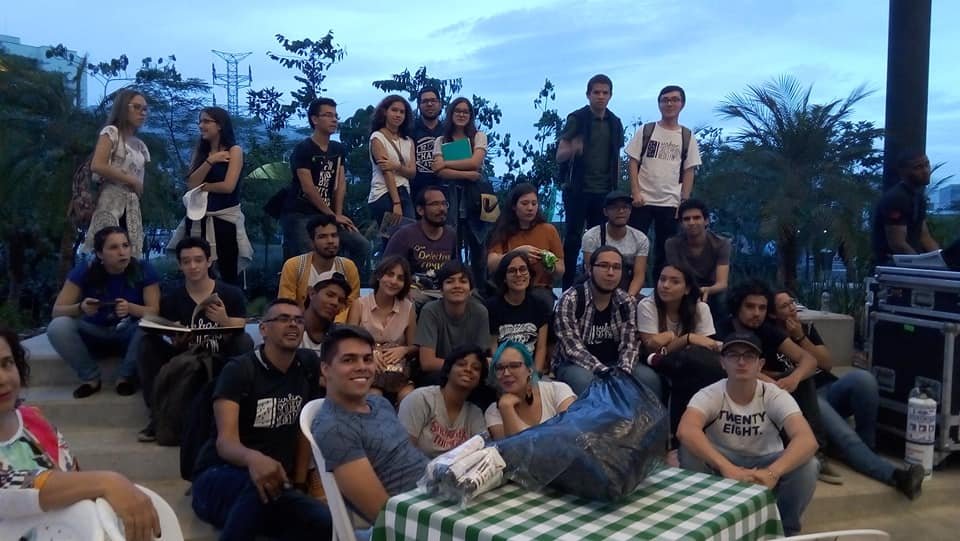 What an excellent Sunday ?At the end of the day we all gathered together and did an evening picnic at the park ??, I supplied most of the snacks ? as I had a lot of "left overs" from my trip to which I brought too much food, good thing it didn't go to waste and had chance to share with friends in a very beautiful park.
Check our Facebook group page for more pics
---
Well now let me show you a panoramic view from Google Street of what I drew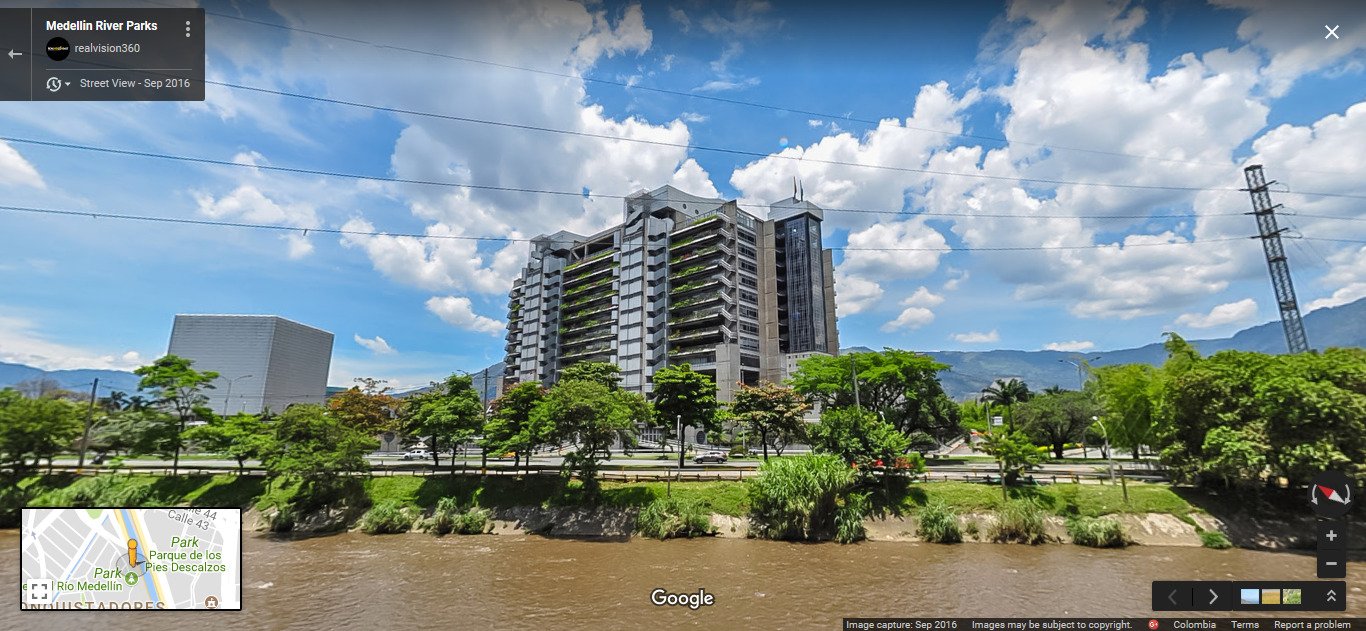 click for google street view link
And the Drawing again in full res…
I hope you liked my post about Urban Sketchers ?
Let me know what you think in the comments bellow ?
Have a great day people, until the next post! ???



Follow @steemartists and check out our Discord Channel.