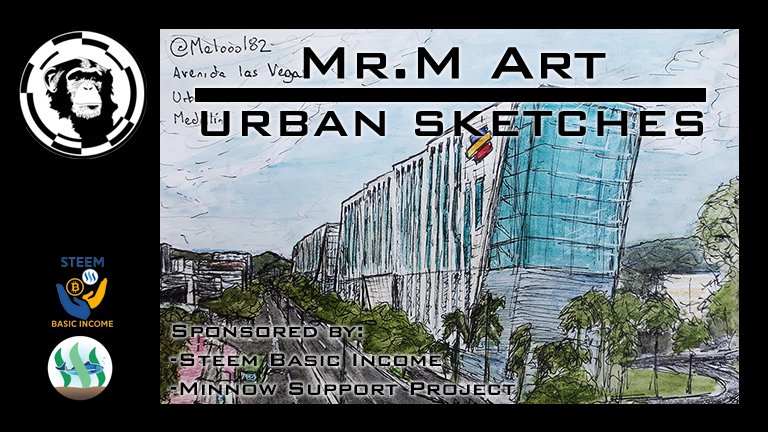 Hello there friends!!! ?
This is my seventh post about the Urban Sketchers of Medellín, this time we went to draw at The Punto Clave Mall, Like two weeks ago my cell phone got it's screen damaged probably because of pressure by a pointy object while commuting back home…, I already wanted to buy a new one for a while but was waiting for having more money…but well Fortuna has her ways of doing things hehe so I had my phone broken before time, I could receive calls as the touchscreen was intact allowing me to slide and answer…only that the display was completely distorted making it effectively impossible to navigate the OS for other functions.
So I decided to buy a "new" used cellphone with better specs, with a decent camera that could allow me to take quality photos of my drawings and save on paying for getting them scanned but that also wouldn't cripple me financially hehe. So I found this Samsung Galaxy J5 Prime from last year that looked like new and told the seller to meet that same day at Punto Clave but half hour earlier than USK drawing session, that way I would kill two birds with a single stone haha, made me feel smart ? lol…
However the seller didn't show up at time but way later while I was drawing already.
Since the seller didn't arrive on time I was already assuming I wouldn't buy the phone that day so decided to forget about that and enjoy drawing there, I picked my spot on a pedestrian bridge that connects the metro station of Industriales with the Mall, crossing over the Avenue bellow, for me this offered a great challenge and opportunity for capturing this great perspective of the avenue and the Bancolombia buildings.
Well there is nothing much to add, I just stood there under the sun without a shade for almost two hours while drawing, just because it was the best view.. hehe sometimes those little sacrifices have to be done in the name of Art lol ?, but for me it was well worth it, besides I got tanned a bit ?.
To wrap up the story, the seller showed up almost around 16:30, luckily I heard my phone ringing on all that noise from cars passing and loud music on the street, so I stopped drawing and went to meet him at the mall, checked everything about the phone making sure I was going to get a good product and it passed all my tests hehe. So I agreed to buy it and I'm enjoying my purchase hehe…then quickly I returned to where the USKers were but it was almost already time for gathering and show our drawings of the day, I had already my drawing mostly done but the colour was still missing so I started apply the watercolour and just finished in time for the groupal photos but missed the one of the drawings hehe
That was all for that day, it was a good one, got to make a really nice drawing, drank beer with friends afterwards and we went to enjoy the evening at a park nearby .
Here is the photo of the Urban Sketchers group from that day ?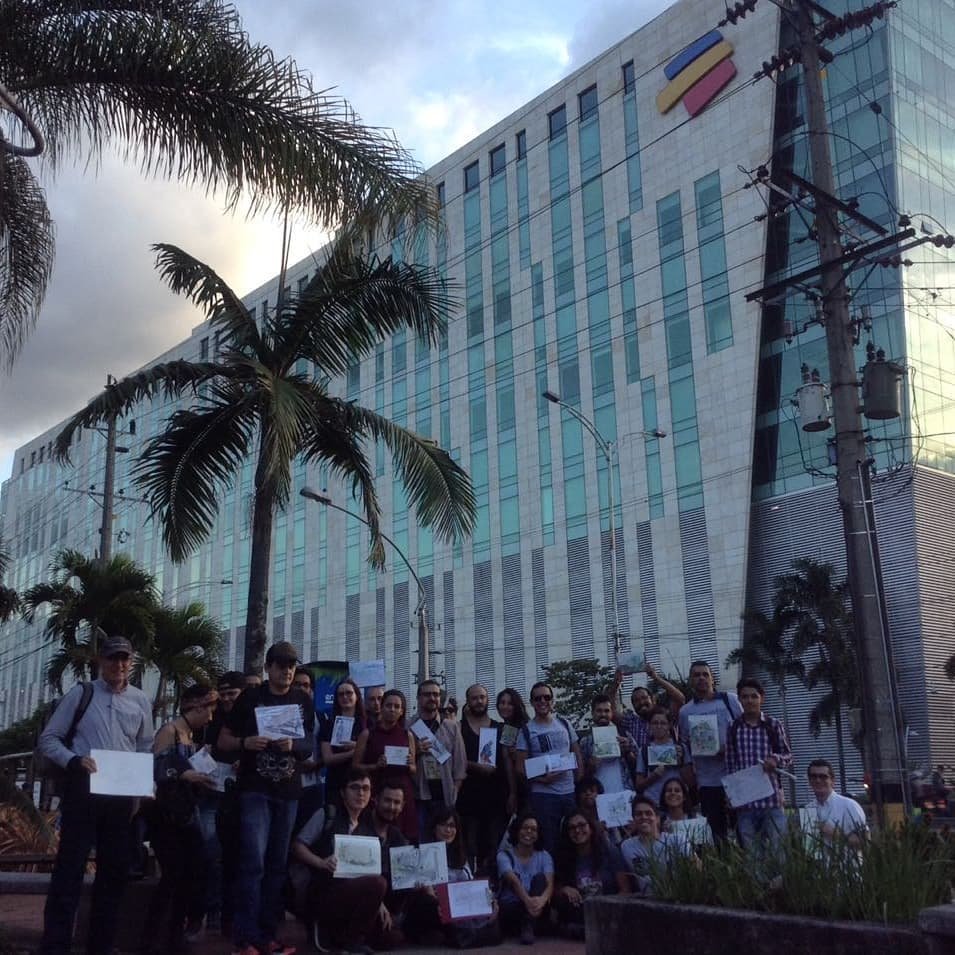 Great Saturday Afternoon ?
The usual photo of all our drawings,
although mine is missing in that shot…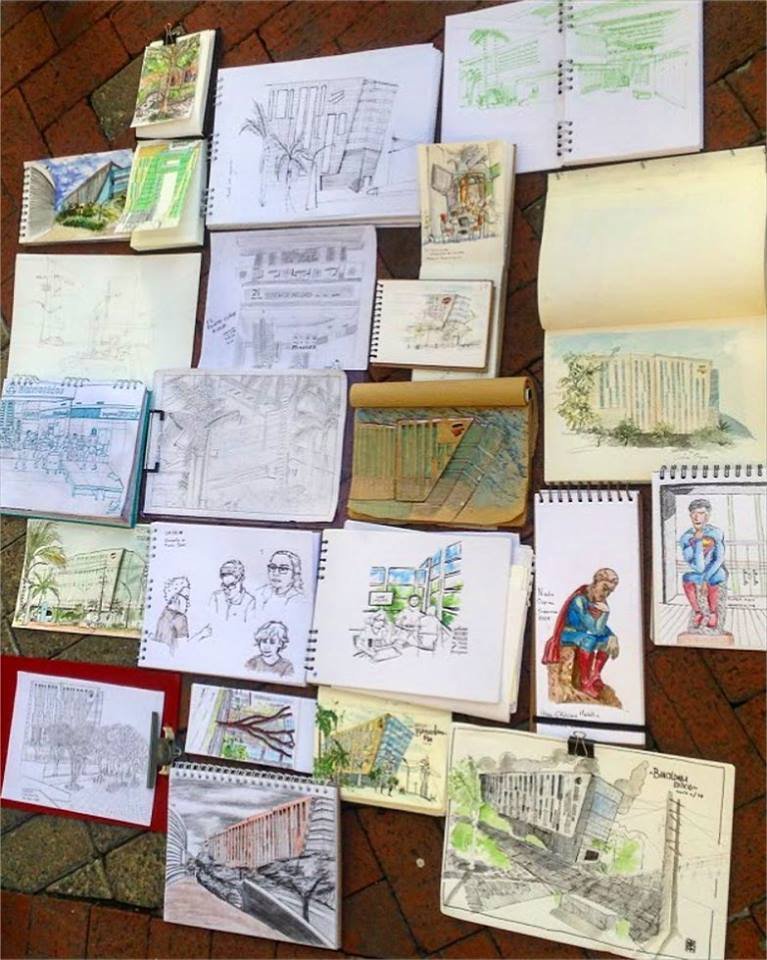 ---
Here a panoramic view from Google Street closest as possible of what I drew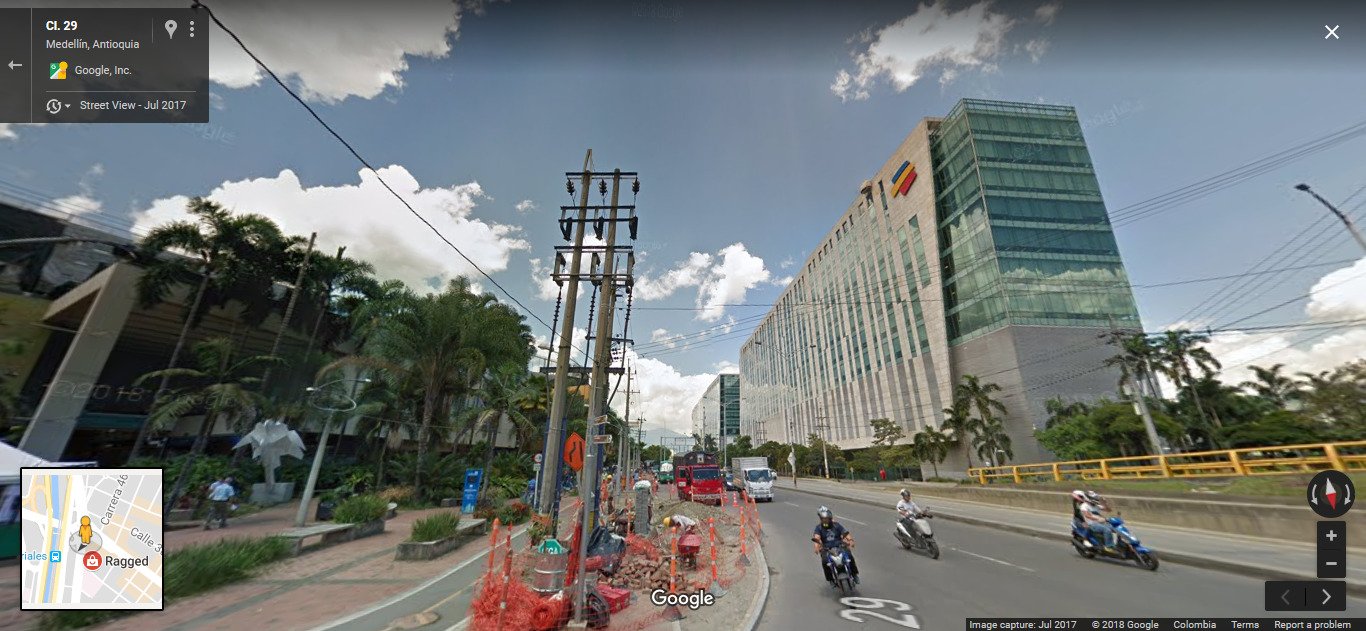 click for google street view link
Along another pic I took near my drawing POV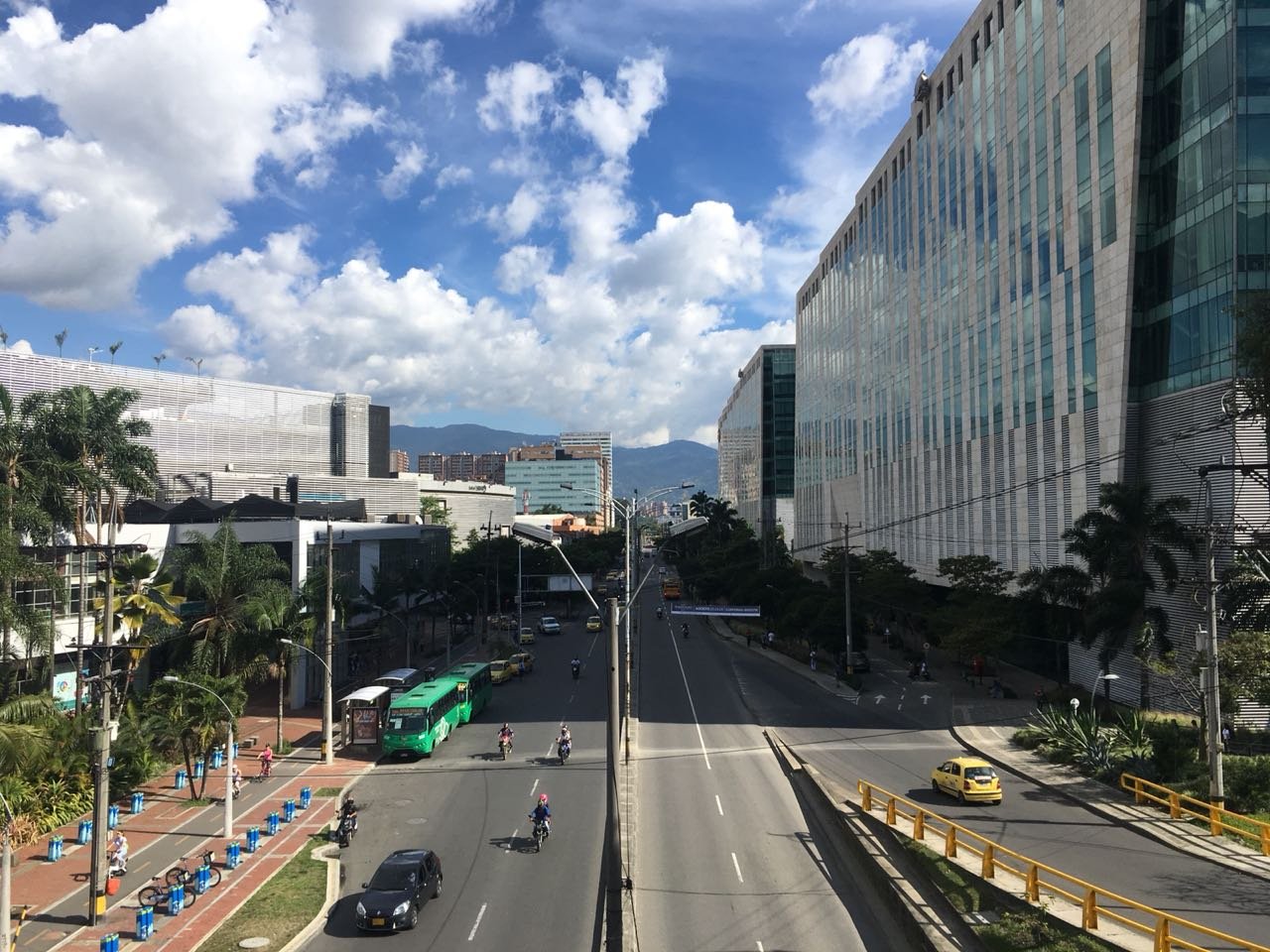 And the Drawing again in full res…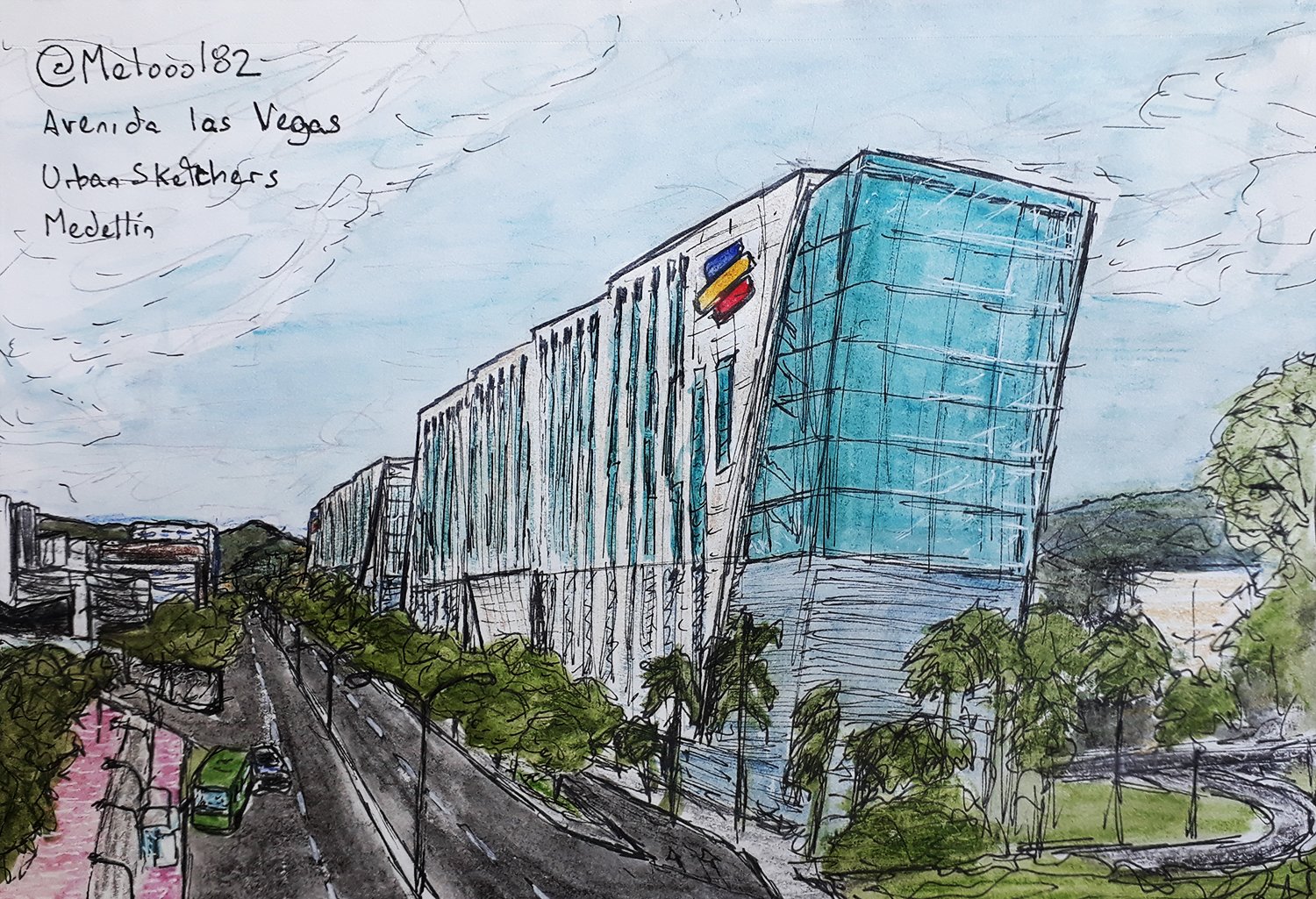 Click Image to see full sizeI hope you liked my post about Urban Sketchers ?
Let me know what you think in the comments bellow ?
Have a great day people, until the next post! ???
Thanks to @steembasicincome and @minnowsupport for the support.

Previous Urban Sketchers Post



Follow @steemartists and check out our Discord Channel.