The English Premier League 2018-19 season is not over, yet, another manager had been shown the exit door, Claude Puel of Leicester had been replaced by former Celtic Manager, Brenda Rodgers. This managerial replacement at Leicester made it the 5th across the EPL in the current campaign, having seen Fulham replaced Slavia Jokanovic with Claudio Ranieri, Southampton replaced Mark Hughes with Ralph Hasenhuttl, Manchester United replaced Jose Mourinho with Ole Gunnar Solskjaer and Huddersfield replaced David Wagner with Jan Siewert, Who says coaching job is an easy one?
OUT GONE CLAUDE PUEL;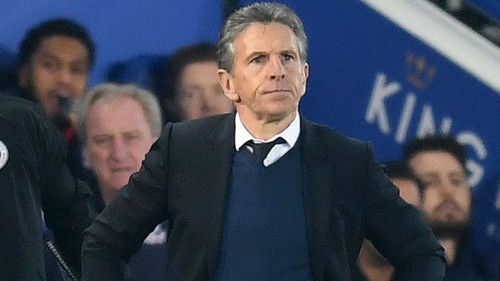 Puel was sacked after just 16 months in charge of Leicester City. He led Leicester to a 9th place finish in his 1st season, 2017-18, after taking over from Craig Shakespeare, but a string of poor results has seen his Leicester City team falling down the EPL log table, 12th place, just 8 points from safety, and any hope for European qualification is all but gone.
Leicester poor run started since the turn of the year, since the new year day 1 nil away victory over Everton, the team has been on a free fall, a 7-match-winless run in all competitions, a poor run that includes a FA Cup 3rd-round 1-2 defeat to lowly Newport County, and 5-EPL defeats and a single draw out of 6 EPL matches, just 1 point out of a possible 18 points. Leicester had also lost her last 4 home matches during this poor run, the last time Leicester lose 4 or more (5) home matches in a row was in 1959, some 60 years ago, and the last time Leicester lost 4-EPL matches in a row was in December 1999, a run that extended into January, into a 7-match winless run. They have also conceded 15 league goals since the new year, only Cardiff City had conceded more this year.
It's hard to figure out what went wrong. Tracking back to December last year, Leicester was flying, a remarkable 1 nil defeat of Chelsea at the Bridge was quickly followed by a 2-1 home win over high-flying Manchester City, but then, a disappointing home loss to Cardiff City laid the foundation for what followed in months after.
Claude Puel had now joined the growing list of mid-season manager casualties, and also joined Leicesters list of sacked manager, 3rd in just less than 2 years.
CAME BRENDAN RODGERS;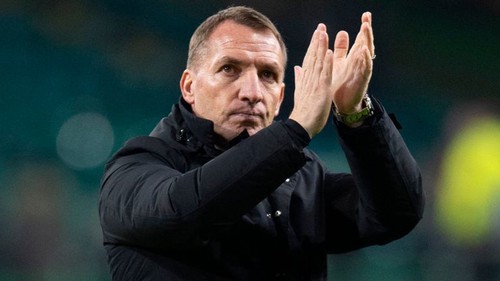 Rodgers needs no introduction to the EPL clubs and fans, his feat at Swansea City especially, announced him to the EPL, as he managed and helped Swansea City gain promotion into the EPL, and became the 1st Walsh club to do so. His managerial touch made Liverpool came calling in 2012, to replace King Kenny Dalglish. Rodgers helped built the famous, deadly, strike combination trio, SSS; Suarez, Sturridge and Sterling, and were on the brink of winning the 2013-14 EPL title for the 1st time in 28 years, but an unfortunate and infamous Steven Gerrard slip, put the dream to the sword, and ultimately Rodgers reign at Anfield came to an end in 2015.
However, Rodgers quest for glory would soon be realized in the Scottish Premier League. Neil Lennon had just left his post as Celtic manager, and Rodgers soon took over at Celtic Park in 2016. In his 1st season in charge, Rodgers won a domestic tremble; Scottish Premier League title (with 30 points ahead of 2nd placed Aberdeen), Scottish Cup and Scottish League Cup, setting a record of 47-domestic-unbeaten run in the process. Rodgers repeated his 1st season success by retaining the tremble in his 2nd season. He had already won the Scottish League Cup for the current campaign, bringing is a total hall to 7. Safe to say Leicester got a manager with a champions mentality.
The burning question is, has Rodgers taken the right decision? No doubt he wanted a new challenge, having won everything that needed to be won in Scottish football, but taking the job of a struggling club might stain his credentials, all the new managers brought in by Fulham, Southampton and Huddersfield have not been able to improve situations on the ground.
Can Brendan Rodgers perform the magic at Leicester and turn around their fortune? Time will tell.
ps: all images are Getty Images, and blog can be found on my Scorum account 
Thank you all for checking by