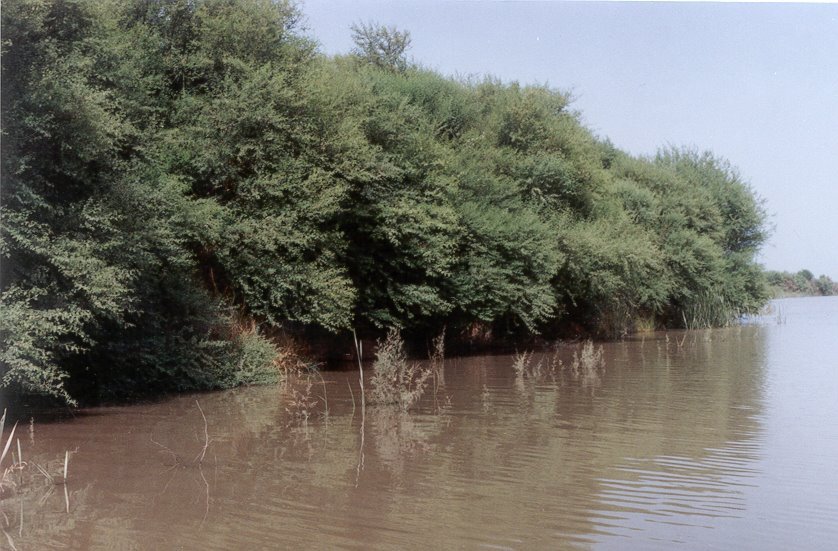 Kikar (Acacia nilotica) plant has the ability to with stand under flooded area . In these areas these tree plantation helps to reduce soil erosion by water (water erosion). This tree specie can survive in water for several days and weeks.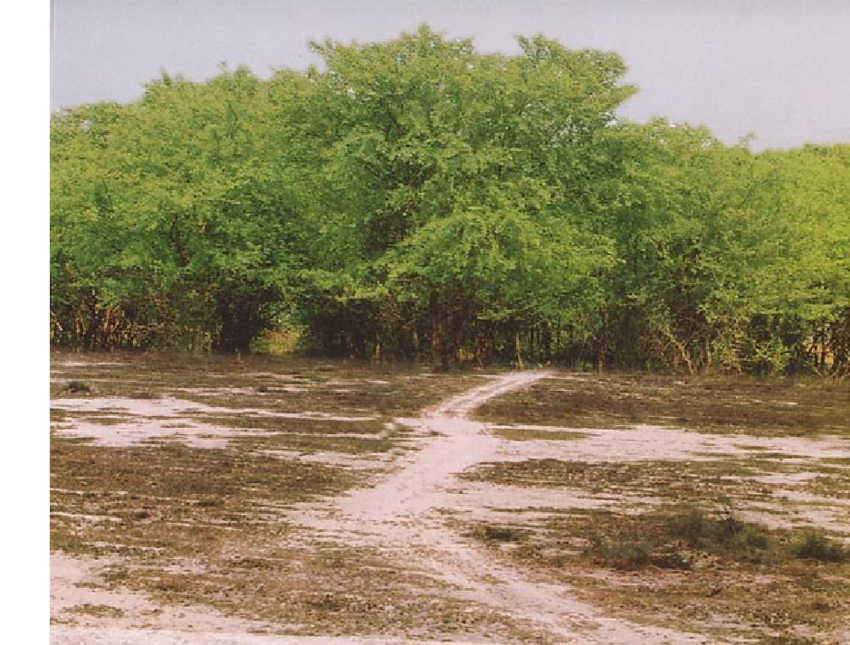 This picture shows the situation of Acacia nilotica (kikar) plantation after the flood passed away. As i mentioned this tree can with stand in flood also. If we plant it near river banks, it has many benefits for that area, which were as follows;
It reduces river expansion due to river flow but this tree saves the banks of river beds.
It saves the degraded land.
It saves the soil from degradation by floods and water flow.
It reduces the water erosion.
It provides fodder to livestock during floods, because at that time there is no range grasses and no fodder for cut and carry due to submerged under water due to flood.
Its twigs can be used as a fuel wood.
Its pods are also high source of protein for livestock.
Acacia nilotica provides good earning to the owner/farmer.
Its wood has high rates.
It can be sold out easily due to its good market.
It can be propagated easily.
Its environment friendly.
It can be used as a mitigation tool for climate change because climate change is a world burning issue. In the next blog i will write and mention its other benefits and uses.