I Got Burned Out Doing Nothing… So I Moved to Another Tropical Island!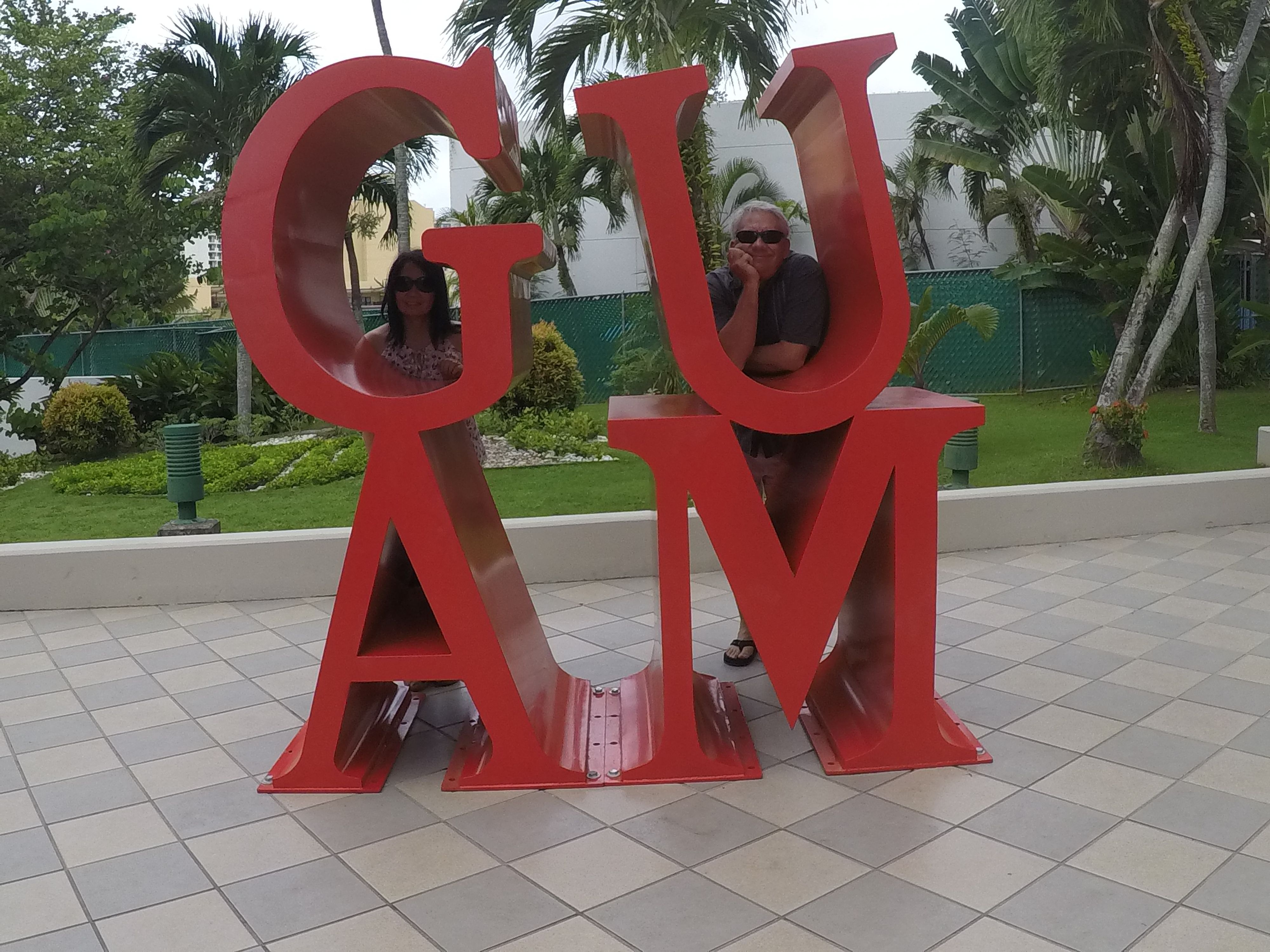 Life in the Tropics – It's All Good.
More than a year has passed since my wife and I re-established a new homestead in Guam. And you know what they say… "How time flies when you're having fun!" It must be true because it only seems like we just arrived a few weeks ago.
This last December 2017 we went back home to Samar and spent a couple of months there. We enjoyed Christmas and the New Years festivities, a couple birthday celebrations, and a fiesta or three, including our own barangay fiesta. We enjoyed some companionship with some friends during a few get-togethers. I tended to some maintenance issues around the house that needed attention, but mostly I just relaxed and took life one day at a time. I managed to get some video footage while there and hope to get to work on some editing and uploading to my YouTube channel soon. Mostly we just enjoyed the holidays, the pets, the family, and the comforts of our newly designated "retreat" home. I also done a little fishing and caught nothing! You know what they say about fishing: "Your worst day fishing is better than your best day at work!" We returned to Guam around the 3rd week of February and slid right back into our routine of more tropical living!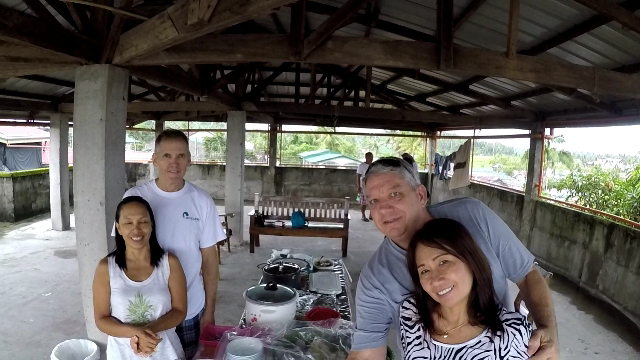 First to arrive at a friends house for Fiesta in Matabato, Calbayog City, Samar.One thing I realized when we returned to the house in the Philippines was that the heat and humidity had begun creeping into the house. Our caretaker runs the aircon for about 4 hours per day to help maintain lower humidity levels inside, but now we know about 6 hours per day (minimum) is needed. I also noticed the mildew starting to form on many of my books and my stamp collection was looking neglected. Aside from all the stamps I have already cataloged and in albums, I still have this accumulation of stamps which completely fills two cigar boxes. I discovered that several (too many) stamps were increasingly beginning to adhere to each other. Once I got them back to Guam, I had to carefully separate them, mostly by soaking them apart. The one thing I will share here is that when living in the Philippines, the heat and humidity can cause many things to deteriorate. And if you are close to the ocean like we are, the salt-laden air will assist in that process… inevitably!
Even though we keep our home climate controlled while we live there, and unless we run the air conditioning sufficiently, moisture will creep in and mildew will begin to appear – because inside the house, with all windows closed, there is no natural air flow. This is our biggest problem. Because we imported all our furniture and household goods, we are careful to keep the house closed up and attempt to manage the dryness with our three air conditioners. Another reason for keeping the house closed up is to keep out unwanted mosquitos and wood destroying insects like termites. Once wooden furniture becomes infested with termites, you might as well call it quits because you will lose that battle. Open windows allow every critter in the Philippines universe to enter the house. And we choose to live in a 'mosquito free zone' and to not to live with bugs… or humidity! Period. If youy have ever been anywhere along the southern U.S. coast from Houston, Texas to Naples, Florida, could you imaging spending a summer there without air conditioning? Nope! Even aside from all the protections we put in place, we discovered that we had a septic tank mosquito infestation shortly after our return. My wife was struck down with Dengue Fever from a mosquito bite the second week back in the Philippines. She was down hard for about 5 days with every symptom imaginable. It took two weeks to remedy the septic infestation.
Back to the stamp collection… I was able to save almost all the stamps that were stuck to one another with only loosing a few low-value stamps to actual damage. Anyway, back here on Guam, life goes on with central air conditioning and that is what makes things so comfortable here. Comparing Guam to the Philippines, most everyplace is air-conditioned here… and it is welcomed by all, as opposed to the Philippines where most people (in the province anyway) prefer NOT to live in the colder air. Systems here are also well maintained and some places are downright frigid! In contrast, in the Philippines, I share the joke: "How do you get unwanted guests to leave your house? You just you just turn the air conditioner to "Artic Blast!" That will eliminate all occupants faster than you can open a cold bottle of San Miguel on a hot day!
Passing the Time.

When we first arrived, there was much to do!When I first arrived in the Philippines, I had plenty to do. I had a house to finish building. Then landscaping filled much of my time. I also brought along my fishing kayak but it became a burden to launch and recover (in our barangay). Due to the low tides, I would need to carry the 65lb Yak (and all fishing gear) nearly two hundred meters to get to water deep enough to paddle and that was just too much work. Along our coast, nearly half of the year experiences higher tides but much rougher waters during the Habagat (SW monsoon). I tried fishing with and without the kayak there but there are so few fish to be caught along the shoreline, I gave up fishing altogether. Then all my gear began to rust badly. I used to take long afternoon motorcycle rides along the coast until I transferred the bike to my brother-in-law. Then we were left with only the car for transportation, which the asawa takes most days. I had my bicycle, which by now had rusted to the point (remember the salt air) where it was not in great shape. I now had my newly finished man-cave where I could spend much of my day in privacy, but that got old real fast… I became too isolated from everyone and everything. Even the dog decided the cool and refreshing aircon was not worth being cooped up and she abandoned me. I stopped making videos when YouTube began their censorship campaign, in addition to all the unjustified copyrite claims I had to deal with on almost every video I produced. Then there were the daily brownouts and piss-poor internet upload speeds that Globe was providing me for my money. I quit playing tennis because it was taking its toll on my knee and shoulder. I even had someone doing all the yard work and washing the car. The bottom line – I had run out of things to do – except for lounging around, eating (in or out) and drinking beer! Doing nothing is not a good rut to be in… for most people. And I definitely got into a rut.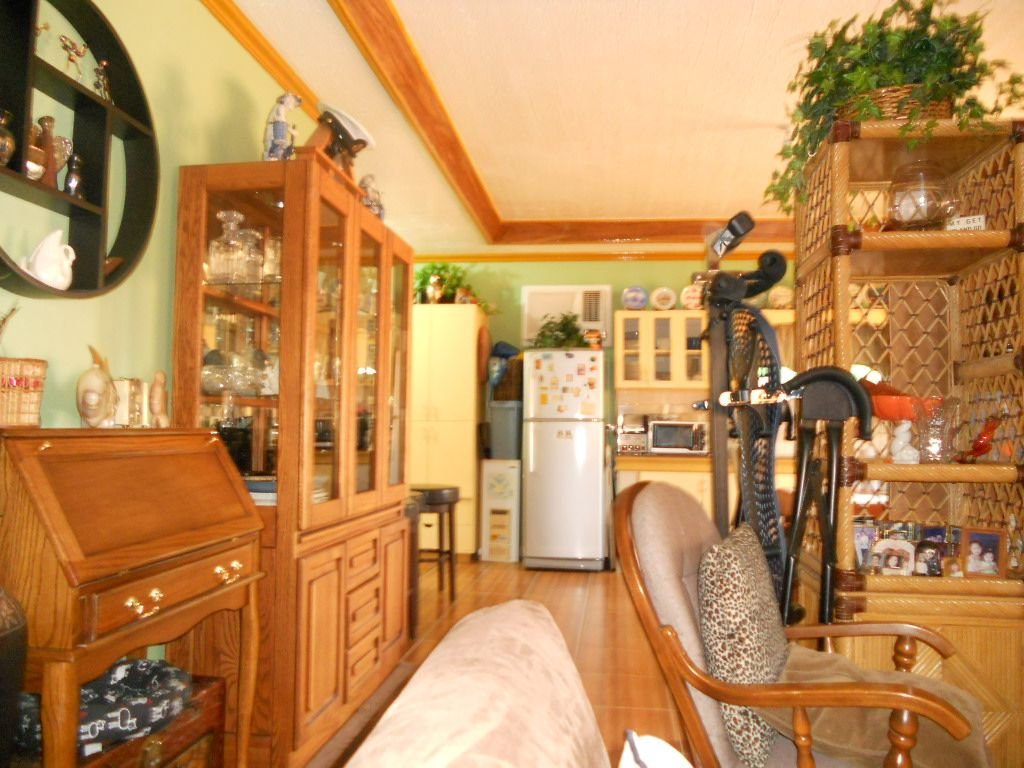 All finished! Now what?
Meanwhile, Back on Guam
I am back in a place where there are plenty of things to keep me occupied. I returned to playing racquetball and I have been invited by the U.S. Navy's gym director to submit a proposal to offer racquetball lessons, so that process is in the works. When I'm not playing racquetball, there is snorkeling, diving, fishing, beach combing, golfing (I also retrieved my clubs from the Philippines), and hiking to help me and shopping to help the Mrs. occupy time. We also returned to bowling and are enjoying our second season of the Thursday night league (ironically the league is composed mostly of Filipinos). We have re-discovered shuffleboard (indoor table variety), enjoy attending Guam fiestas, visiting local attractions, and taking morning and evening walks on the mostly litter-free beaches (there is no perfect beach anywhere, some are just cleaner than others). In a nutshell, we are still enjoying the Asian culture, only Guam style! And on rainy days, I can play with my stamps.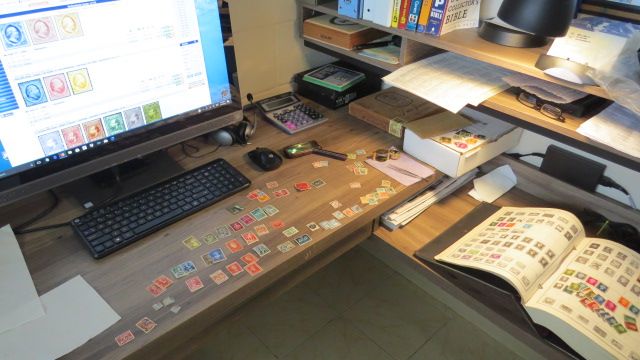 Engrossed in Stamps!With all these added activities, I'm surprised I find enough time leftover for blogging! It will be hard to run out of things to do here on this island and we can now look forward to visiting our retreat in the Philippines and enjoy some pure rest and relaxation. Because Guam can wear you out… if you allow it to happen!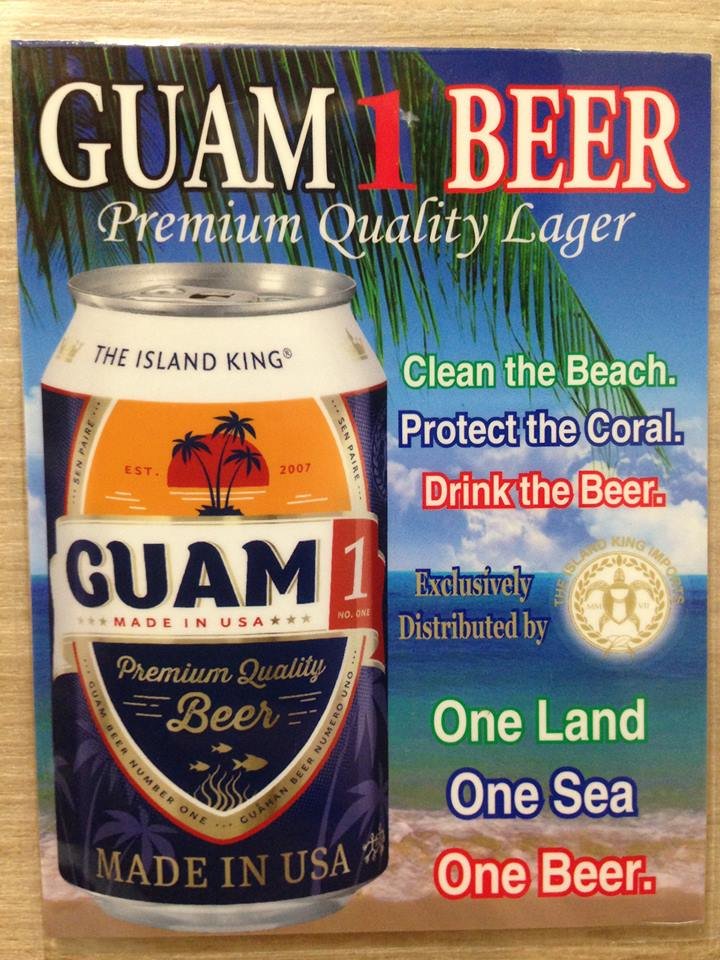 Did I fail to mention there is always a cold beer to be had in between all there is to do?