Breathe – Being Played This Evening on 'BBC INTRODUCING' here in the EAST MIDLANDS UK!!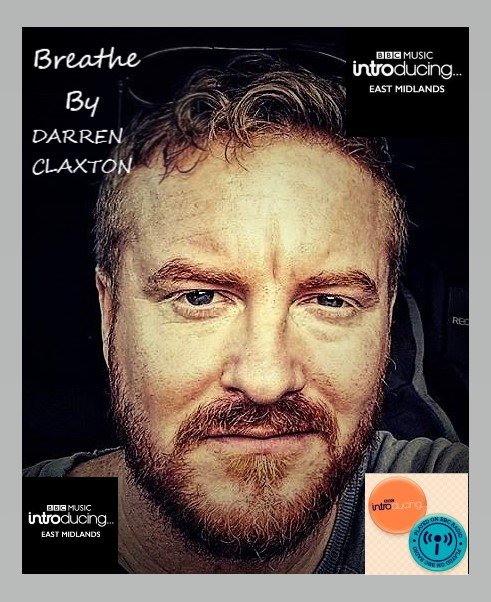 ---
---
You can hear the show from 8pm UK time Here
Happy Saturday everyone and welcome to my song BREATHE!
I awoke to one of the best emails ever this morning!
My little song has been chosen for BBC INTRODUCING radio show this evening here in the EAST MIDLANDS UK.
---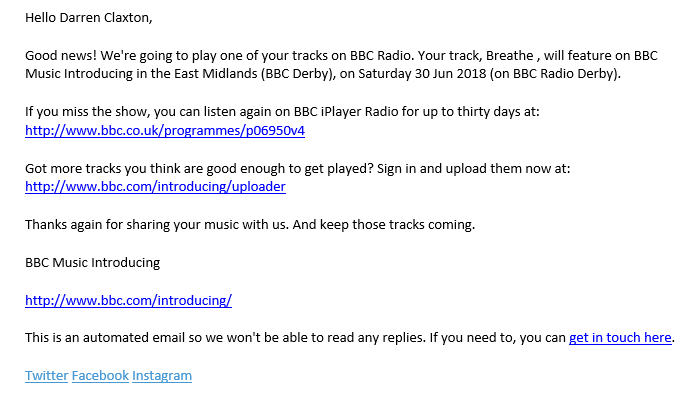 ---
For those of you unfamiliar with the BBC (you should know who they are) and the Introducing initiative, it has discovered some huge artist over the past few decades and catapulted them to the big league!
Listen On CHOON
They're real champions for independent artists and really love REAL MUSIC! To be chosen from the thousands of uploads per week is quite astonishing for a solo minnow like myself. It's not a guaranteed ticket to success but, it's a mighty good start!
---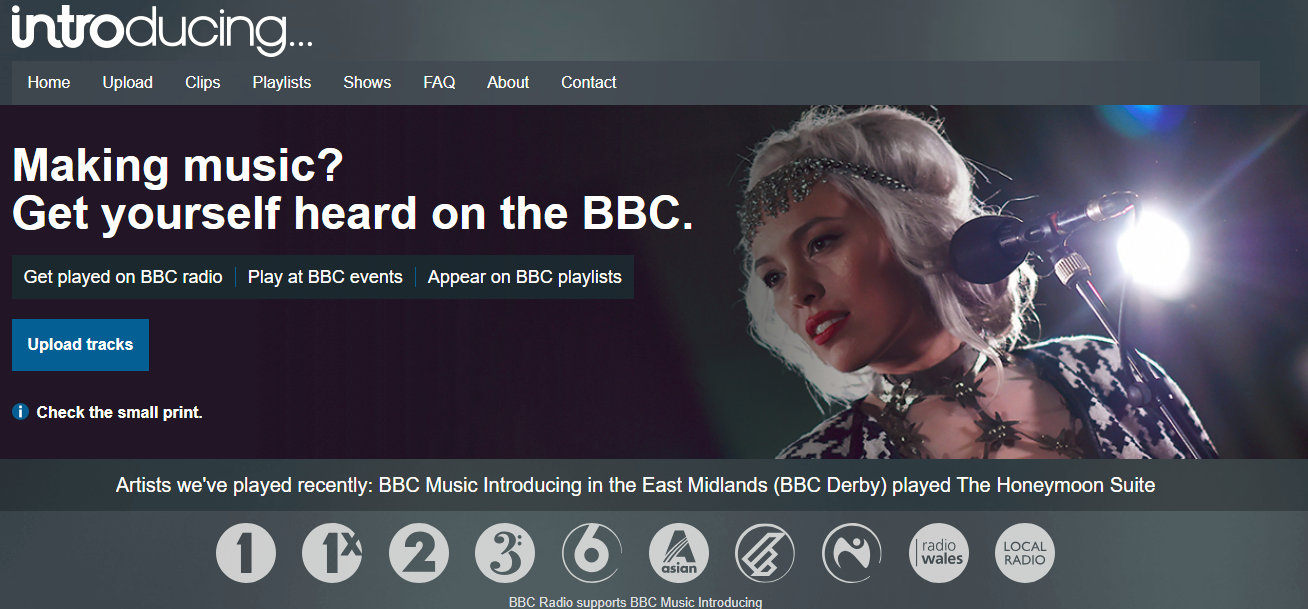 So here's the all new and improved studio version of 'Breathe' It's a song I wrote a few weeks ago for an online song contest called 'On Song International' As ever in my ADD fuelled haste, I quickly created a video and sent it to them! To my delight, they loved it and immediately posted it on their YouTube channel. I'm a fan of independent musicians support and want to see it develop into a bigger animal for us all.
---
---
What inspired me to write this? well, I was thinking (I do a lot of that) about all the stupid mistakes that I've made in life, and wouldn't want my children to follow in my footsteps. I gave them breath in their bodies, but I don't need it back. they walk the footsteps that I make, just don't follow me, take a ride upon a wing, just don't look down on me. I never thought of myself as a poet, but reading back those words really stirred some emotive thoughts in me.
I hope you enjoy this little song, many thanks for your support.
---
Lyrics
---
Breathe the air I gave to you
just don't give it back
sing this song I wrote for you
just don't sing it back
Walk the footsteps that I make
just don't follow me
take a ride upon a wing
but just don't look down on me
Breathe the air I gave to you
just don't give it back
sing this song I wrote for you
just don't sing it back
Walk the footsteps that I make
just don't follow me
take a ride upon a wing
but just don't look down on me
---
Darren
---