Here's a brand new song I wrote for Steemit's Open Mic contest this week!
I've decided to take things up a notch this week.
The music and songs we write deserve the very best sound quality possible so for that reason alone, I've used my trusty old Zoom 1608 Porta-Studio to capture my guitar and vocal. I use this recorder that I bought back in 2005, for everything I create musically! My new EP was produced with this old machine too, so I put my trust in it.
---
My Open Mic entry for week 79 is this brand new song that I wrote just this afternoon.
It's just me, the camera, my gorgeous Crafter TAO50 guitar and voice, oh and an old scrap of paper with some lyrics, that I managed to drag from the depths of my very soul!!
---
Reflected In Your Eyes
---
This weekend has also seen the release of my new EP 'Never Grow Old'
---
Exciting Times!! My Brand New 5 Track EP is out now! 'Never Grow Old' on Bandcamp and Available Here with SBD or STEEM
---
I hope you like my new song, and as ever, a huge thanks to the @openmicteam and @luzcypher @pfunk for their continuous support for us independent musicians here on @steemit
Cheers
Darren
---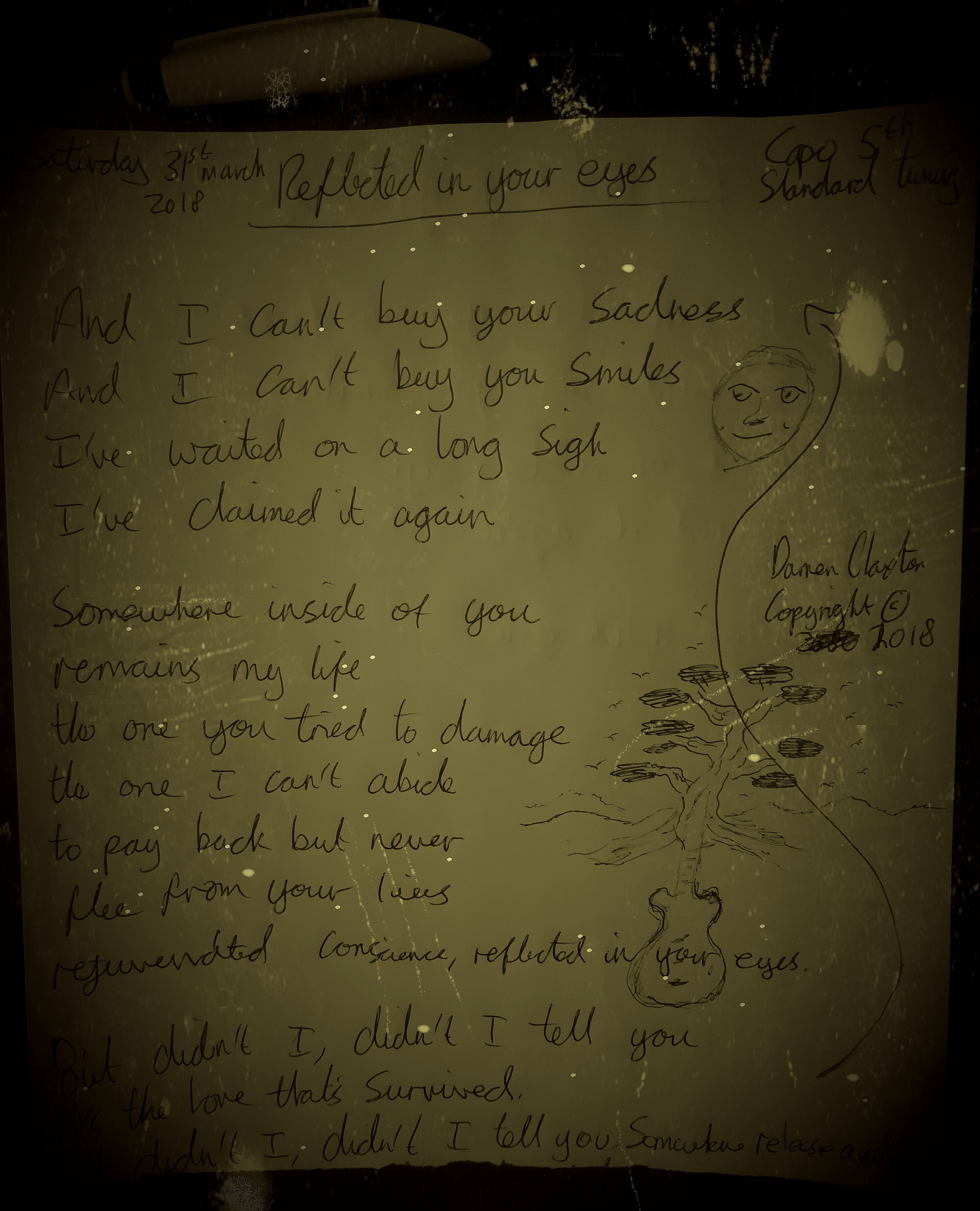 https://steemit.com/openmic/@darrenclaxton/steemit-open-mic-week-79-original-music-by-darren-claxton-reflected-in-your-eyes